What I Love - June 10, 2013 - The Blog Edition, Round 1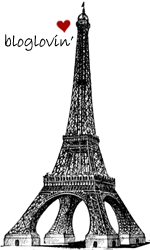 There are so many blogs that I continually discover and now follow. My previous way to do this was create a link on my blog, and visit my blog, and check them out individually.
Not anymore - I now am on
Bloglovin'
.
Bloglovin'
keeps track of all your favorite blogs, and sends a daily email with all of your blogs most recent posts that you haven't read. What I really like about this over an RSS feed is that the format of the blogs remain how they normally would. No reduced format.
Also, the picklist at the top is awesome. You can sort by category also - so if you really do not want to see gorgeous food pics from smitten kitchen, you can avoid it - if you can....
I have a link to
Bloglovin'
on my sidebar -------------> sign up and follow me!
Top 2 knitting blogs I love to follow:
1)
Miso Crafty
(her photo - like I say below - beautiful!)
What I love: 1) her pics are stunning. 2) her writing style - sense of humor! 3) She's local - on the Island! 4) Her aesthetic! 5) Her super awesome project bags! As a proud owner, I can attest they can stand the "Ashley uses this bag test" (which is a challenge for any bag!)
Also, she updates frequently - at least once-a-week, so it keeps it interesting.
2)
Yarn Harlot
(photo courtesy of the internet)
Why I love it - always good for a laugh. She's frank, and states everything that most knitters are thinking re a knitter's crazy mindset. Get her books - she will also have you laughing by yourself in a bed in Africa. Just sayin'. Her posts can get a little long, but check out this
one
. Freakin' hilarious.
What are your top two knitting blogs?
over and out.
Follow">http://www.bloglovin.com/blog/5174771/?claim=h4p4cnm4k24">Follow
my blog with Bloglovin