Those who know me know that I love to make goals.
My knitting goals to finish before January 30th:
1) Finish my last belated Christmas present, the Fiddleheads:
2) Start and complete 2 baby shower gifts, which I think I will copy this that I found on
Etsy
: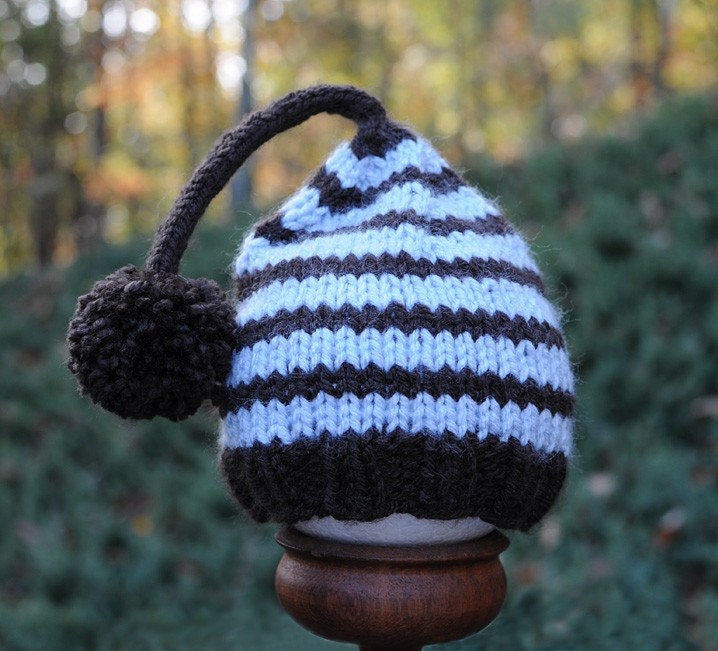 Super cute!
I am going to use up some worsted yarn in my stash, so I will update you on the colours then. Love the pompom at the end!
No pattern yet - will have to improvise.
My two knitting goals mentioned
previously
were:
1) Knit my way through 9 Months of Knitting
2) Knit 6 items using my stash - and this means stash previously acquired prior to Jan. 1st 2012. It will be difficult, but I will persevere!
Ysolda just came out with some new patterns (yay), and I am loving this one,
Pear Drop
, a 1 skein lacy shawl ( her pic of course):
I am just awaiting the release of the individual patterns on Ravelry. This will be a great knit up!
I'm also eyeing up this
Gin and Tonic Hat
, that is not released yet, from
Knitted Bliss
(Tanis Fibre Arts Yarn):
This would be super awesome to use up all of the 1 skein variegated sock yarns I have, and, I have a friend in mind would look great in this. Hurry up and release!
Oh, and I just received my new DPN holder in the mail: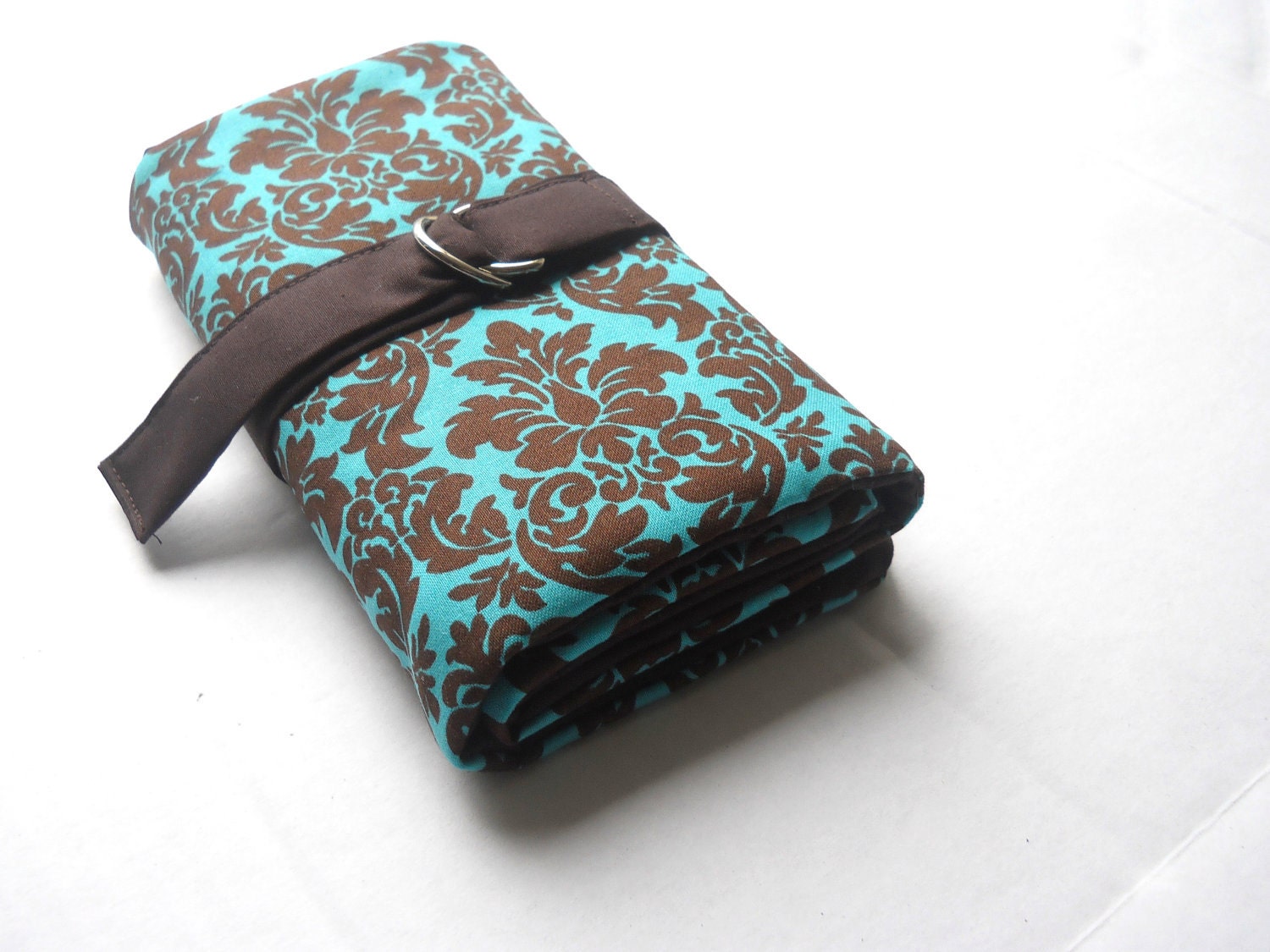 Isn't it gorgeous? Check out the rest of her cases on
Etsy
!